Request a Quote
Count on us at your time of greatest need.
Florida insurance policies from UPC cover loss of personal property for those living in your home. Our products are flexible with no coastal or age-of-home restrictions for older properties. We even offer golf cart coverage.

Enhance your coverage in the Sunshine State.
With the possibility of flooding and hurricane damage being so prominent in Florida, we've added optional and customized coverage enhancements to help rebuild and replace your property to its previous condition. We consider all the risks of living in the Sunshine State to give you assurance. That's why we offer flexible coverage enhancements including:
Personal Property Replacement Cost
Personal Injury
Ordinance or Law Coverage
Lock Replacement
Securities
Credit Cards, Jewelry, Silverware, Firearms (Theft)
Business Property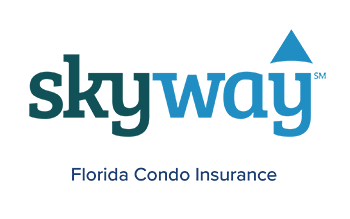 Hey Florida! It's clear skies ahead.
Meet Skyway, a new UPC Insurance company offering condo insurance in Florida. Skyway makes buying insurance a breeze with a quick and simple quote process that provides your coverage options within minutes. As a Florida-based company, we're prepared for anything because we've seen it all — and now we're using that expertise to make getting good condo insurance easier than ever.
Learn More
Need coverage in another state?
Selection Navigates to a new page.