Gain peace of mind as the wind and rain pass through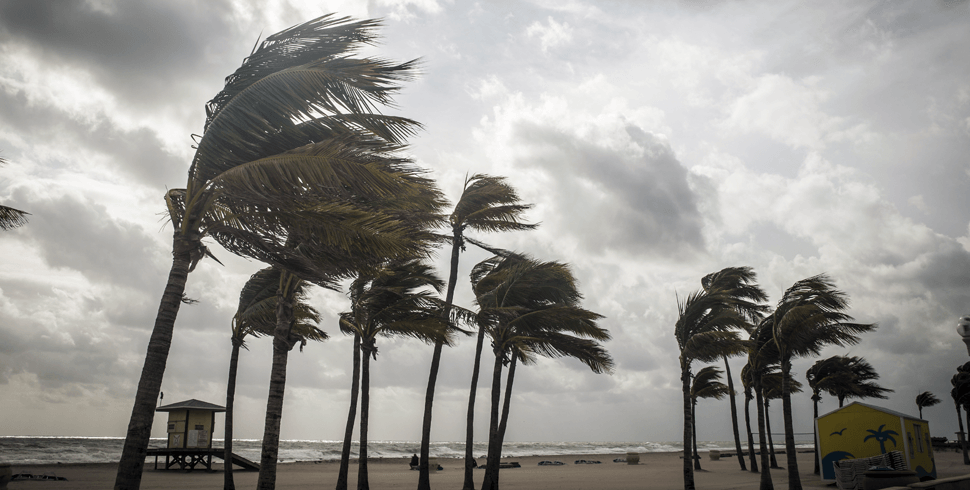 Enduring a hurricane can be hard on your loved ones and your property. You could experience power outages, limited access to water, flooding and more. Know what to do whether you decide to evacuate or stay in your home as the hurricane passes.
Stay Connected
Continue to monitor the weather as the storm approaches using the National Weather Service's forecast reports. Download the FEMA app and enable notifications to receive alerts, safety tips, and locate emergency shelters.
If You Decide to Evacuate
Make sure you are aware of the closest shelter and that your Hurricane Supply Kit is fully stocked. The Red Cross offers an open shelter locator.
Most emergency shelters do not allow pets; plan for a friend, family member, veterinarian, or boarding facility to provide care for your animal during the storm. Provide enough food and any necessary medications for a few days. If your pet is micro-chipped, make sure the contact information is current.
If You Decide Not to Evacuate
Identify an appropriate location as an inside shelter during the hurricane, away from any windows or glass doors. An ideal location would be an interior room with no windows, such as a closet or pantry. If your home does not have an appropriate space for individuals to be during the hurricane, make different living accommodations to ensure safety.
Ideally, you would obtain a generator and extra gas. Test it in advance to make sure it is in working order. To prevent carbon monoxide poisoning, never run your generator inside your home. When it is running outside, place it away from doors and windows.
National Weather Radio transmits broadcasts that cannot be heard on AM/FM radio receivers. There are many receiver options to pick up their frequencies available for purchase in electronic and sporting goods stores. The National Oceanic and Atmospheric Administration offers a comprehensive list of receivers and retailers. NOAA also provides a list of frequencies organized by state and county.
Do not leave your shelter until the storm has passed. Stay vigilant about the hurricane's category, so you'll know what to expect.