The UPC Story
Since 1999, policyholders and agents have counted on UPC Insurance to be here at their time of greatest need. Through our unwavering dedication to Keeping the Promise and serving customers in multiple states, we provide peace of mind you can count on.
Specializing in coastal states since 1999
Weathered multiple major hurricanes and tropical storms
Public company listed on Nasdaq (UIHC)

Our Vision
To be the premier provider of property insurance in catastrophe-exposed areas.
"After our 20-year incredible journey, our future is brighter than ever, with a high-performing complimentary team that is maximizing their pure potential. Moving into our third decade, we are striving every day to be the best we can be and continually improve while we enjoy the journey with our agency partners, financial partners, and policyholders."

- Greg Branch, Chairman Emeritus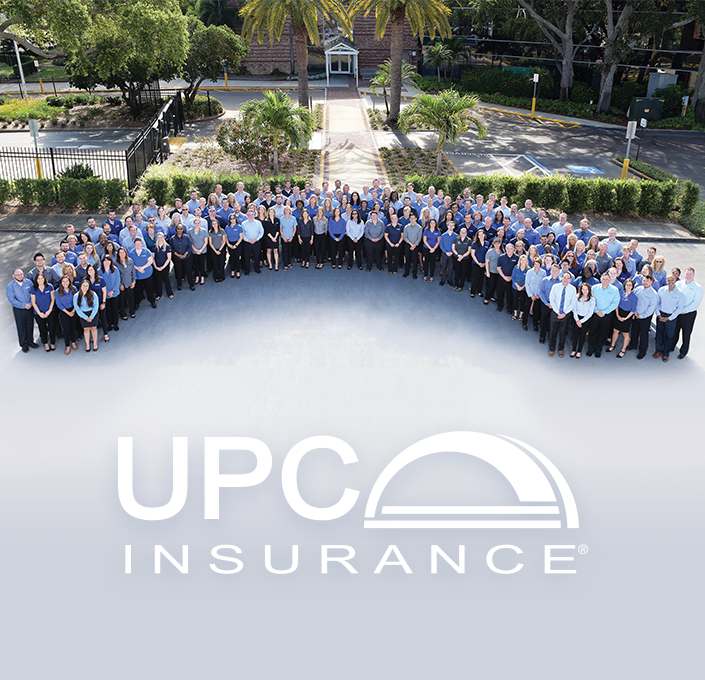 Our People
At UPC Insurance, we are more than just a company. We are a culture built on shared values that we embody every single day.
Teamwork
Trust
Accountability
Integrity
Bias to Action
Persistence
The people behind the promise are what makes our company a unique, growing organization that strives for excellence in everything we do.
Our Five Foundations
A strong foundation is key to weathering storms. The five foundations of UPC Insurance unify our mission and help us stand strong for our policyholders, agency partners, and team members.
Our financial strength assures our ability to pay claims.
Your policy is worthless if the company issuing it can't pay claims after a major event. UPC Insurance is tested in this regard, having paid claims on tens of thousands of routine events and multiple separate tropical storms and hurricanes. Throughout it all, we remain financially sound.
Flexible product options meet unique needs.
We offer a selection of customizable products, designed to provide affordable options with superior protection. For both residential and commercial lines, we listen to our agents to understand the needs of policyholders and develop products that meet these needs.
Professional service and solutions the right way, right away.
We strive to deliver an excellent customer experience for our agency partners and policyholders. Whether it regards policy or claim inquiries, we're committed to providing timely and satisfactory resolutions. Next-level customer experience starts here.
We're easy to work with!
We know you're busy, so for both agents and policyholders, we want your experience of doing business with UPC to be easy and efficient. That means the ability to report claims and access policy information online, easy access to a UPC representative by phone to answer your questions, and much more.
Our sensible pricing supports everyone's best interests.
We pledge always to provide a price that accurately reflects the risk we are assuming in writing a policy. That is fair pricing, and in the long run it works to the benefit of agents and policyholders. We want to be competitive with other carriers, but we won't cut prices to win business if it jeopardizes our financial stability and ability to pay claims in all circumstances.
A Track Record of Success
UPC Insurance is committed to financial stability and long-term solvency. We use a combination of our own capital and reinsurance capital to provide assurance that policyholder claims can be paid in a timely manner after a natural catastrophe. For UPC, this is not a theoretical exercise. During our history, we have paid over $4 billion in total claims from multiple major hurricanes and tropical storms, and thousands of routine events.
Learn About Our Reinsurance Program
Our Sustainability Commitment
At UPC Insurance, we're committed to Keep the Promise of striving to create a better world for all. Through our Corporate Social Responsibility initiatives, we're able to do just that.
Our vision, our people, and our corporate culture have created a strong foundation to build our sustainability strategy upon — one that supports environmental, social, and governance (ESG) matters.
Learn More