R. Daniel Peed has served as our Chief Executive Officer and Chairman of the Board since July of 2020. Mr. Peed has served as a member of the Board since 2017. Mr. Peed served on the board of ACIC, our wholly-owned subsidiary that we acquired as part of our acquisition of AMCo Holding Company ("AmCo"), from 2007 to 2017. Mr. Peed is the co-founder and served as Non-Executive Vice Chairman of AmRisc, LLC (formerly known as "CRC Insurance Services, Inc.") ("AmRisc"), the managing general agent of ACIC, from December 2018 until December 2019. Previously, he served as the President and Chief Executive Officer of AmRisc from December 2000 to December 2018. From 1991 to 2000, Mr. Peed served as Senior Vice President of SOREMA North America Reinsurance Company, Fulcrum Insurance. In addition, from 1985 to 1991, Mr. Peed was a supervisor ad Factory Mutual Engineering Association. Mr. Peed has a B.S. in petroleum engineering from Texas A&M University and a MBA with a concentration in insurance from the University of North Texas. Mr. Peed also has the Chartered Property and Casualty Underwriter (CPCU) and Associate in Resinsurance ("ARe") designations and a Professional Engineering designation in fire protection.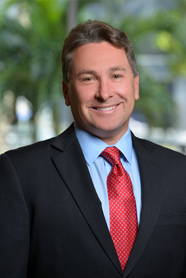 B. Bradford Martz has served as our President and Chief Financial Officer since July of 2020. Mr. Martz served as the Chief Financial Officer since October 2012. From 2001 until his appointment as CFO, Mr. Martz held a series of financial roles with progressively responsible leadership experience leading to becoming CFO in 2007 of Bankers Financial Corporation, a Florida-based diversified holding company system with operations in the property and casualty insurance, life/annuity insurance, warranty, insurance agency, insurance business process outsourcing and real estate markets. From 1996 to 2001, Mr. Martz was the CFO of Bonded Builders Service Corporation, a Florida domiciled specialty insurer focused on new home warranty offerings nationwide. Mr. Martz is a Certified Public Accountant licensed in Florida and also holds the Global Certified Management Accountant designation from the American Institute of Certified Public Accountants. Mr. Martz obtained a B.S. in Finance from the University of Colorado at Boulder and an MBA from Northeastern University.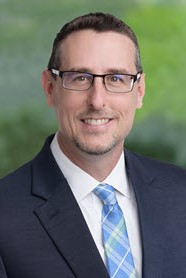 Chris Griffith has served as our Chief Information Officer since October 2018, and as our Chief Operating Officer since July 2021. Prior to joining the company, Mr. Griffith served as the Vice President and Chief Information Officer of Safety National Casualty Corp (Safety National), a specialty insurance and reinsurance provider and a member of the Tokio Marine Group. Mr. Griffith has over 12 years of experience in the Insurance industry and over 20 years of technology-related experience. He has a strong background in both data and digital innovation, has implemented many large-scale transformative projects, and has lead teams of over 200 IT professionals. Mr. Griffith holds a B.S. in Computer Science from the University of South Carolina Upstate, as well as an Executive MBA from the University of Missouri-Columbia.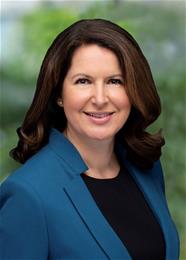 Brooke Adler joined UPC Insurance in 2020 as Assistant General Counsel and moved into the General Counsel position in 2021. Miss Adler oversees UPC's legal affairs and corporate governance, serves as a liaison between the Board of Directors and Management, and directs the day-to-day activities of the company's Legal Department. Before joining UPC, Miss Adler served as General Counsel to a multistate property insurance company, and has held a variety of roles with other insurance groups in the domestic Florida market. Her experience includes regulatory compliance, mergers and corporate formations, licensing, and claims litigation. A member of the Florida Bar, Miss Adler holds a Bachelor of Arts degree from the University of South Florida and a Juris Doctorate from Seton Hall University.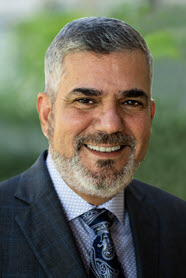 Antonio Gonzalez has served as our Senior Vice President of Sales and Agency Relations since September of 2020. Mr. Gonzalez joined UPC Insurance in 2013 and previously served as our Texas state Sales Director. Prior to UPC, Mr. Gonzalez had 15 plus years of experience in sales leadership roles for property insurance carriers at both the home and field offices, and 40 years in the Independent Agency channel in both commercial and personal lines of property insurance business. Mr. Gonzalez obtained his B.A. in Management and Marketing from Texas State University.