Tune in on Lifetime® TV to catch UPC's participation in the Military Makeover with Montel Williams. This series offers hope and a helping hand to members of our military and their loved ones by transforming the homes and lives of military families across the country. UPC Insurance took part in an episode focusing on the Hixon family who reside in Hollywood, Florida.
A retired U.S. Navy Machinist Mate First Class, Chris Hixon bravely served his country in the Persian Gulf during Operation Desert Storm. Sadly, in 2018, he lost his life protecting the students of Marjory Stoneman Douglas High School from an active shooter in Parkland, Florida. Chris, 49, worked at the school as the Athletic Director and had a stellar reputation of putting the students first. He was so dedicated to his students that when coaching vacancies forced him to consider discontinuation of various sports, he would coach them himself, often working until 9 P.M. on most nights.
Chris is survived by his wife, Debra, the magnet program coordinator at South Broward High, and two sons. Tommy is in the U.S. Marine Corps, and Corey was a regular with his father at Eagles sporting events. Debra, also the daughter of a Navy Veteran, has been a teacher for 30 years, and lives in the house she grew up in. She was thrilled at the opportunity to modernize the house when she learned that her family had been selected.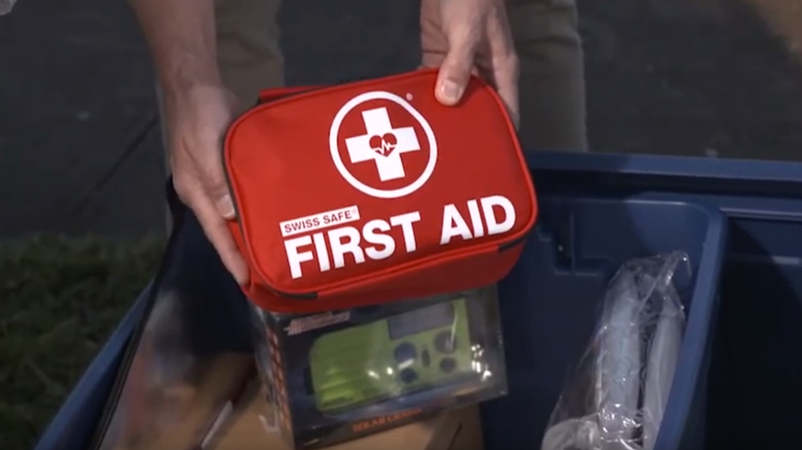 The producers made her a promise: They would honor Chris's legacy as they made her life a little easier with updated furniture, appliances, flooring, landscaping and roofing. UPC had the great honor of providing a hurricane kit which includes emergency essentials such as first aid kit, batteries, flashlights, and radios.
The first episode of the series will air on February 14 with UPC's feature episode airing on February 21st at 7:30 A.M ESTst/PSTst.
"My feeling is Chris is the driving force behind what's going on," Debra said, "They promised to incorporate him in the design. He's guiding them."
For more information and behind the scenes photos visit our page dedicated to Military Makeover.