Join Our Team
We are happy you are considering joining UPC Insurance, a growing organization that is committed to excellence in everything we do. Our vision is to be the premier provider of property insurance in catastrophe-exposed areas, and we can't do that without a strong group of talented and motivated associates.
View All Open Positions
What Our Employees Say
This is a carousel with manually-rotating slides. Arrow left or right on the buttons to activbate the new slide. Tab to leave the carousel.
"UPC is a rapidly growing company with many opportunities for growth and development. Every project I have worked on is thought-provoking and challenging. I am able to grow both professionally and individually thanks to the creativity, intelligence, and knowledge of the people at UPC."
Jay-Yun Wang
Manager, Product & Market Analysis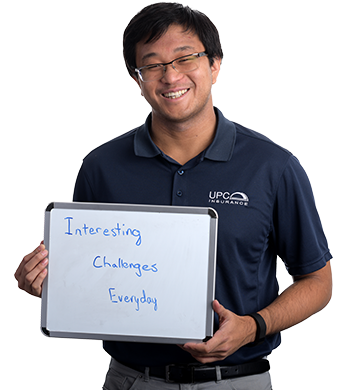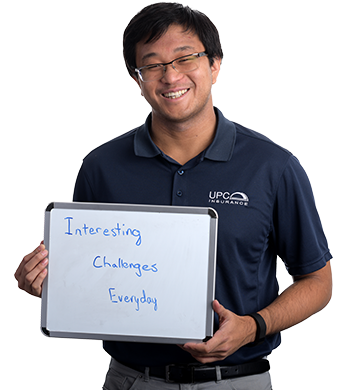 "I love working at UPC because of the growth opportunities and supportive management. They care about our goals and consistently focus on our strengths to leverage them and help us grow into a career that we not only excel in, but also enjoy."
Casey Rio
Salesforce Configuration Administrator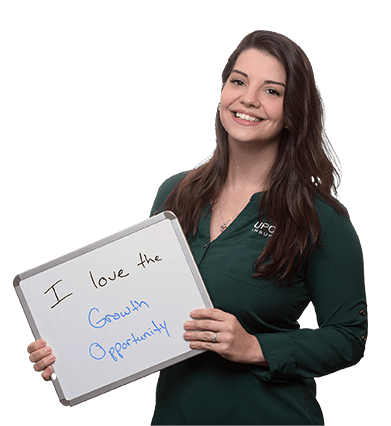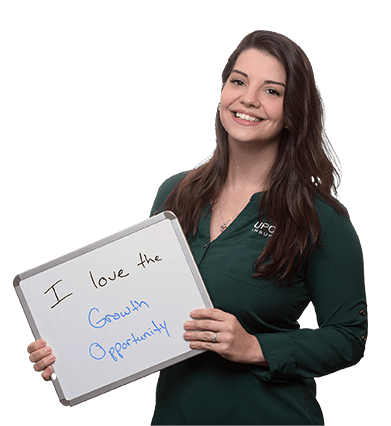 "The culture at UPC Insurance truly makes it a delightful place to work. And the expansion of the company affords many opportunities for growth. I feel blessed and proud to work for such a wonderful company."
Brigette Broxton
Accounting Manager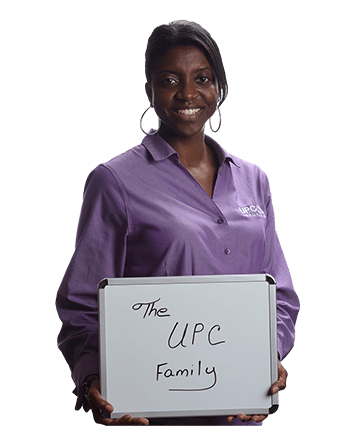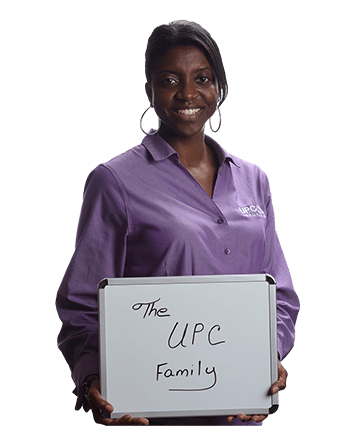 "At UPC, I truly enjoy the collaborative work environment. I've been involved in projects that bring me together with great people from different departments of our company. There are many exciting challenges when working at a growing company, and I have a great team to work with in achieving our goals."
Lee Knepler
Chief Actuarial Officer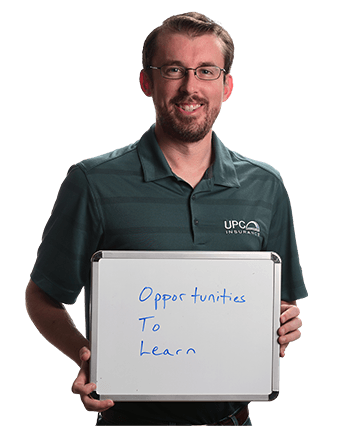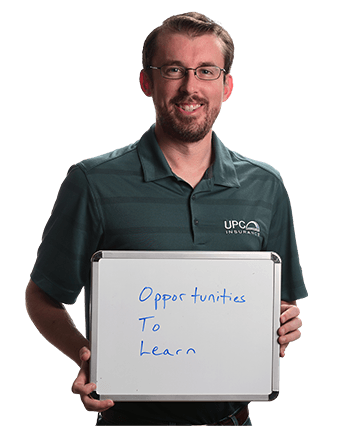 Equal Employment Opportunity and Anti-Harassment Policy


It is the established policy of UPC to extend equal employment and advancement opportunities to all qualified individuals, regardless of their race, color, age (40 and over), sex, pregnancy, gender, disability, genetic profile, religion, national origin, ethnic background, military service or citizenship and protected activity (i.e., opposition to prohibited discrimination or participation in the statutory compliant process).

All employees are reminded that each employee is to be treated courteously by fellow employees at all times, so that he or she is free from harassment or interference based on factors such as those mentioned above.